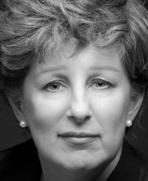 Acclaimed author of "The Fiction Class," NYC workshop leader Susan Breen launches a new mystery series with Maggie Dove, about a beloved Sunday school teacher who must nab a murderer after she finds her neighbor dead under her beloved oak tree--two-book deal with Dana Isaacson at Alibi, an imprint of Random House, by NYC agent faculty Paula Munier at Talcott Notch agency.

DARK RIVER by NYC pitch attendee, Roger Johns, has just been sold to St. Martins by literary agent Paula Munier, his workshop leader from the conference. NYC faculty provided Johns with the analysis and knowledge necessary to edit his work for commercial publication, and later, found him a publisher.


NYC pitch workshop leader and conference director, Michael Neff, worked in 2015 with NYC faculty editor Brendan Deneen from Macmillan to develop a new fantasy project known as MAGICIANS IMPOSSIBLE. The book will be published by Macmillan in 2016 and Fox Studios has signed a contract for a new television series based on the novel.


275 queries later, I attended the New York Pitch and by lunch of the first day I knew exactly why my novel had failed. By the end of the day, I had changed the title, made editorial changes to the story, and later, when time came to query, I employed the strategy recommended at the conference: research agents on Publisher's Marketplace and use the editors from the conference who requested manuscripts as leverage. Within one hour I received an email requesting a full manuscript from an agent at Trident Media. Six days later I received another email about my novel, THE ENIGMATOLOGIST, and requesting to discuss representation. Using what I learned at the conference, I was able to do in what week what I couldn't do in three years. I'm absolutely convinced that everything I learned at the conference is responsible for my success.

- Benjamin Adams, signed by Trident Media Agency



From
A.X. Ahmad
:
When I started writing the first book, I went to a literary conference (New York Pitch), and was pitching editors the story, and they all wanted to know if this was a series, and of course, I said yes, and made up two more books on the spot ... I ended up getting a two-book deal, so then the project was to finish the revisions on the first book, and launch into the second. It was an intense writing experience ...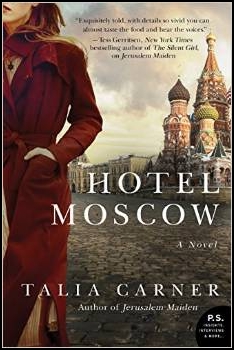 The Pitch Conference helped me constructively in channeling the information into a focused pitch, which I used successfully, and as a consequence, my novel, JERUSALEM MAIDEN, was published by HarperCollins!
JERUSALEM MAIDEN is now in its sixth printing. Talia Carner was able to effectively launch this novel after working both her story and pitch with publishing professionals at the New York Pitch. As a bonus, HarperCollins Publishers has just bought her new novel, HOTEL MOSCOW, to be released in summer 2015! Set in Moscow in 1993 during the uprising of the Russian parliament against Yeltsin, HOTEL MOSCOW is both the story of the valiant Russian women going through transition after the fall of Communism."

"My novel was requested by four of the five editors I pitched. Tessa Woodward at Harper Collins quickly made an offer for it. After getting Tessa's notes, I am now working on a significant re-write that will expand and improve my novel more than I ever could have on my own." Michael Neff found Kim an agent 24 hours later after being alerted by her workshop leader, Susan Breen.

Kim Van Alkemade, Author of ORPHAN 8





Cate Holahan's DARK TURNS pitched at the NYC in Paula Munier's NYC mystery/thriller workshop and sold to Matt Martz at Crooked Lane, the new crime fiction imprint of Bookspan--two book deal. Publication set for 2015. Paula Munier, NYC faculty, representing Cate and DARK TURNS.

Cate Holahan's DARK TURNS




Algonkian helped me develop a discipline around the creative process, enabling me to write with a clear intention to publish. It has been a year since the program and I continue to refer to the workshop material. From the story analyses I learned to examine my own work with rigor.

- Sheela Sukumaran, PEN USA Emerging Voices Fellow



"Understand, before that I had never taken a writing class, attended a seminar or workshop, I didn't even have a writer's group. The beauty of this conference was that they had editors from major houses coming to listen to our pitches and to give us feedback, and even to ask for our manuscripts if they were interested. And I was one of the lucky ones. Two editors asked to see a partial. I started querying about September 20, and my agent, Sally Wofford-Girand of Brick House Literary Agents, made an offer of representation...

Sujatha Hampton, Author of AS IT WAS WRITTEN